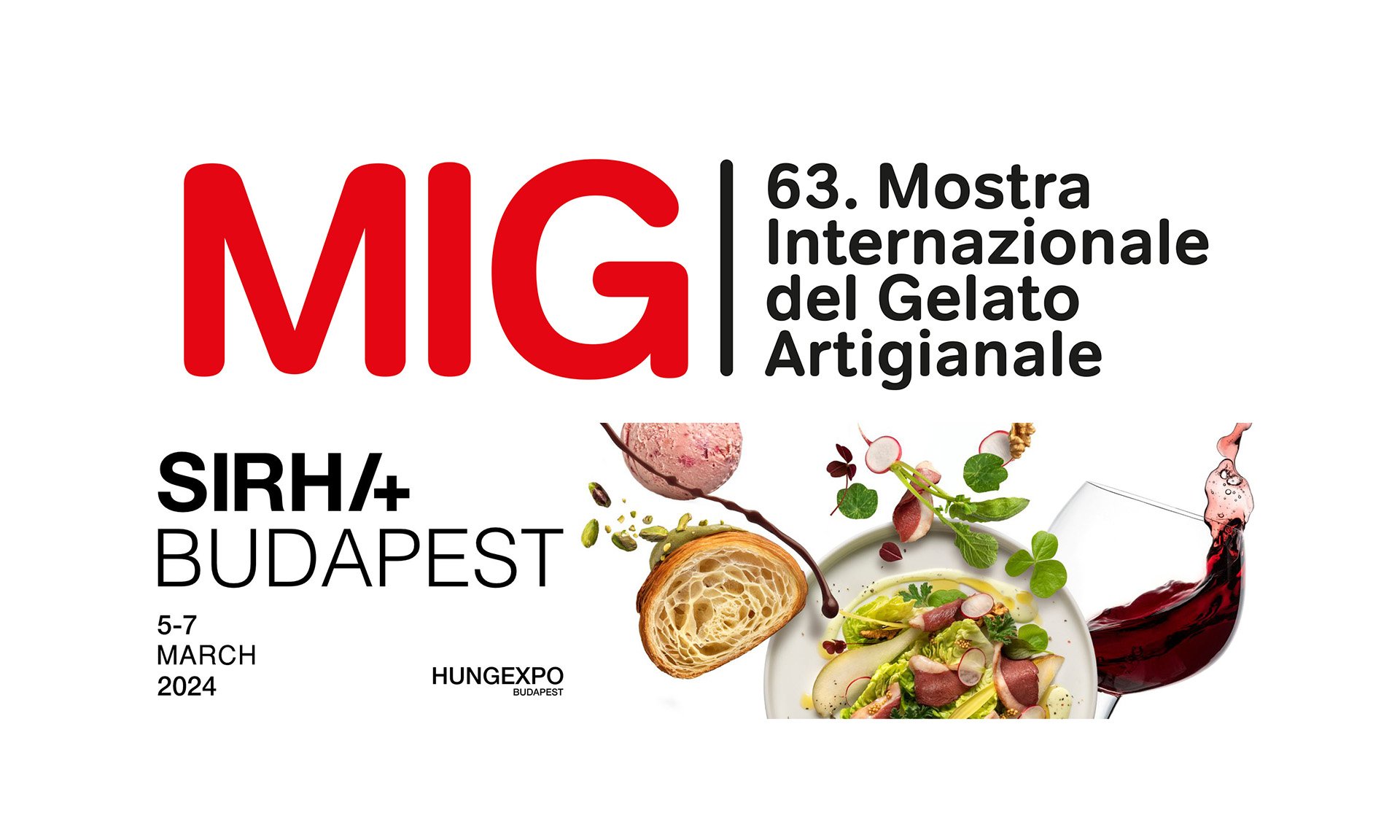 With 24,000 professional visitors from 44 countries, Sirha Budapest is the most important business forum of food industry and HoReCa in Central and Eastern Europe. Since 2014, the trade fair has been providing an opportunity for the key players of the market to introduce themselves, gain knowledge and establish business relationships. Professionals are mainly coming from Austria, Italy, Poland, the Czech Republic, Croatia, Slovakia, Serbia and Romania.
For this reason, the Mostra Internazionale del Gelato di Longarone, which this year reaches its 63rd edition, has decided to make an agreement with Sirha Budapest: promoting the excellence and innovation in the world of gelato industry.
The agreement between MIG Longarone and Sirha Budapest represents a valuable synergy between two important events in the food industry.
Both events have a solid reputation in the industry and have distinguished themselves by their ability to attract a qualified audience of professionals, experts and ice cream enthusiasts from strategic markets.
Through this collaboration, MIG Longarone and Sirha Budapest will be committed to promoting innovation and excellence in the gelato industry, providing a unique platform for the meeting of producers, distributors, chefs, gelato makers and industry operators. The main objective of the agreement is to create opportunities for networking, exchange of knowledge and promotion of best practices, in order to stimulate the growth and development of the sector.
The agreement provides for a representative space of Made in Italy within the next edition of the Sirha Budapest event, 5 – 7 March 2024, at the HUNGEXPO Budapest International Fair Center, and sees the MIG of Longarone as head of the space.
A new way to offer a new dynamic space to the world of Italian gelato and enrich the development of the business as the MIG of Longarone has always helped to do in its history.
This will foster the exchange of knowledge and networking at a global level, opening up new opportunities for collaboration and synergies between the different players in the sector.
:
Agreement
•
MIG 2023
•
MIG Longarone
•
SIRHA Budapest
Back