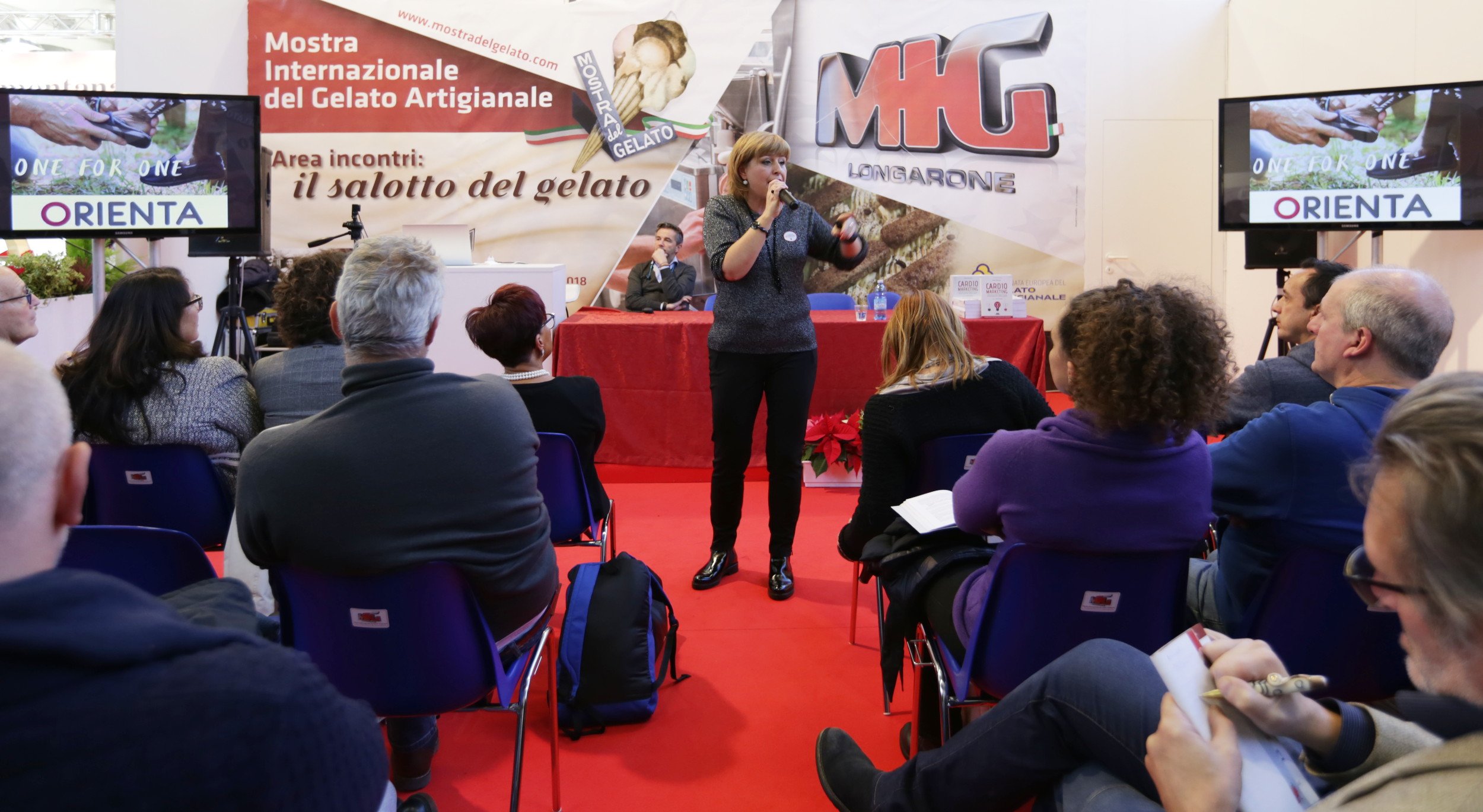 At MIG Technical Committee the Longarone Fiere president Gian Angelo Bellati presented some new partners of the Fair. They will mainly support the organisation of the 60th MIG -International Exhibition of Artisan Gelato, but not just this.
Among the participants there was Alessandro Piccinini, already known in the sector thanks to his extensive esperience, who handles international markets and some additional services of our exhibitions, in particular matching B2B. Furthermore Riccardo Donà Demeneghetti manages relationship with China, an absolute relevant market nowadays that can't be neglected.
Moreover Valerio Pradal looks after communications especially across borders to support the activities of companies with a strong vocation to the internationalisation.
In this sense, it was also built a network of agreements with different institutions, firstly with Italian Chambers of Commerce Abroad that is already working for an incoming of buyers at the next International Exhibition of Artisan Gelato in Longarone. The involved countries are China, Germany, United Kingdom, Spain, Switzerland, Hungary, Turkey, Belgium, the Netherlands, Poland, Russia, Bulgaria and the Balkans countries.
Even if the main attention is focused on Middle-European area, we are also handle some more strategic contacts to develop MIG to a completely new format.
Moreover this year there will be held some deepening meetings about Northern and Southern Europe markets and about Asian markets, that are sharply increasing and offer unbelievable investment opportunities on the artisan gelato sector so much to attract interest of investors from other fields.
:
Gelato Artigianale
•
Nuovi investimenti
•
Rete estera
Back